Innovation Showcase 2021 - TCD & RCSI
On November 24th 2021 SEURO co-ordinator Dr. John Dinsmore took part in the Trinity College Dublin (TCD) and Royal College of Surgeons Ireland (RCSI) Innovation Showcase, where he discussed the ProACT and SEURO H2020 projects as part of the 'Connected Health' panel.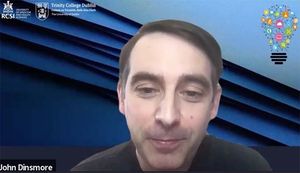 The panel discussed how COVID-19 has accelerated the adoption of digital health innovations, what patient experience could be in the future, setting gold standard solutions apart from the crowd, and what connected health means for clinician workflow. To access the recording of the session please click HERE.